Critical bottom-line questions we address:
What kind of future are we leaving for the next generation?
How to be environmentally responsible
How to be resource-efficient
How to implement a holistic life-cycle oriented approach – from planning to design, construction, operation, maintenance, renovation and demolition.
Our Sustainability Development Goals
Setting goals is not just good business practice but is also a way in which we provide for future challenges. The Sustainability Development Goals of the United Nations are a valuable and comprehensive collection of 17 intertwined objectives with which we align ourselves and intend to ensure a sustainable and just future.
Rhomberg Rail has embarked on a journey of assessing all vital processes and has questioned, optimized and challenged the current procedures and is committed to address the following SDGs: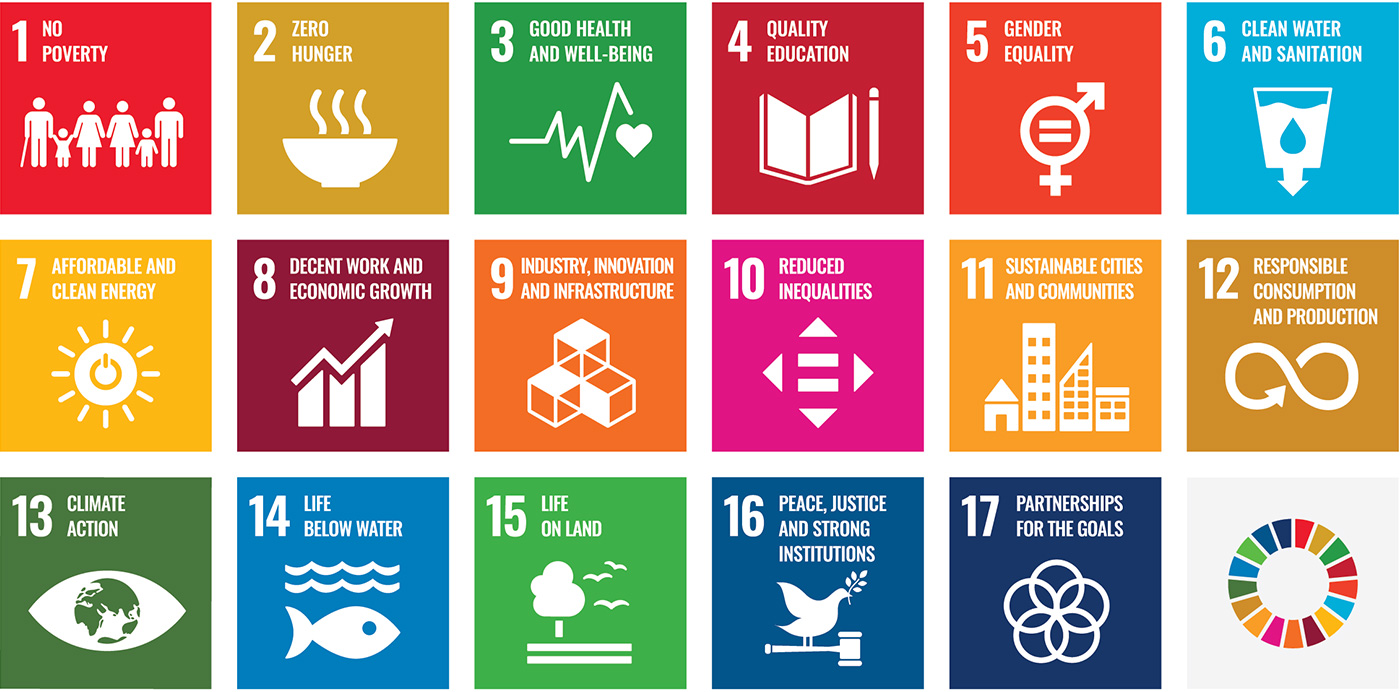 13
Climate action
We are mindful of reducing our CO2 footprint and pride ourselves by implementing innovative technology initiatives to continuously reduce the fuel consumption of our vehicle fleet and machine park. Our unavoidable greenhouse gas emissions are offset by supporting high quality climate protection projects across the world. As member of the Climate Neutrality Alliance (Klimaneutralitätsbündnis) and through the Clean Advantage® program, this is made possible for us.
9
Industries, Innovation & Infrastructure
We value innovation and enter into partnerships with innovative companies. Through such cooperation, we support the further development of sustainable innovations in rail infrastructure and machine management, which is evident in our products.
3
Good health and well-being
The health, safety and well-being of our employees matter to us. This is why we offer the best possible care through our corporate health management and occupational safety expertise.
"The essence is not what we do, but with what attitude we do it – and particularly why."
Hubert Rhomberg
Member of Owner Board and CEO of the Rhomberg Group
Awards and Initiatives
EcoVadis
In order to ensure that our efforts and achievements are also subject to an objective evaluation, we have EcoVadis annually assessing our sustainability efforts. The EcoVadis rating covers 21 criteria across four themes: Environment, Fair labour & human rights, Ethics and Sustainable procurement. We are very pleased to have achieved the excellent GOLD status again in 2020. This encourages us to continue and to maintain our high sustainability standards.
Climate Neutrality
The railway greatly contributes to sustainable and environmentally friendly mobility. That is why we at Rhomberg Rail already reduces our strain on resources as early as the track construction phase and reduce our impact on the climate. By joining the Climate Neutrality Alliance 2025, it will be possible to track and offset our CO2 emissions through social and ecological contributions in the wider society.
Clean Advantage
Our German branch joined the Clean Advantage® program. This program enables us to support a large number of initiatives locally and worldwide, with the aim of offsetting the CO2 emissions of our fleet vehicles. Our support is invested in certified climate protection projects which promote alternative energy, bio fuels as well as various research initiatives.